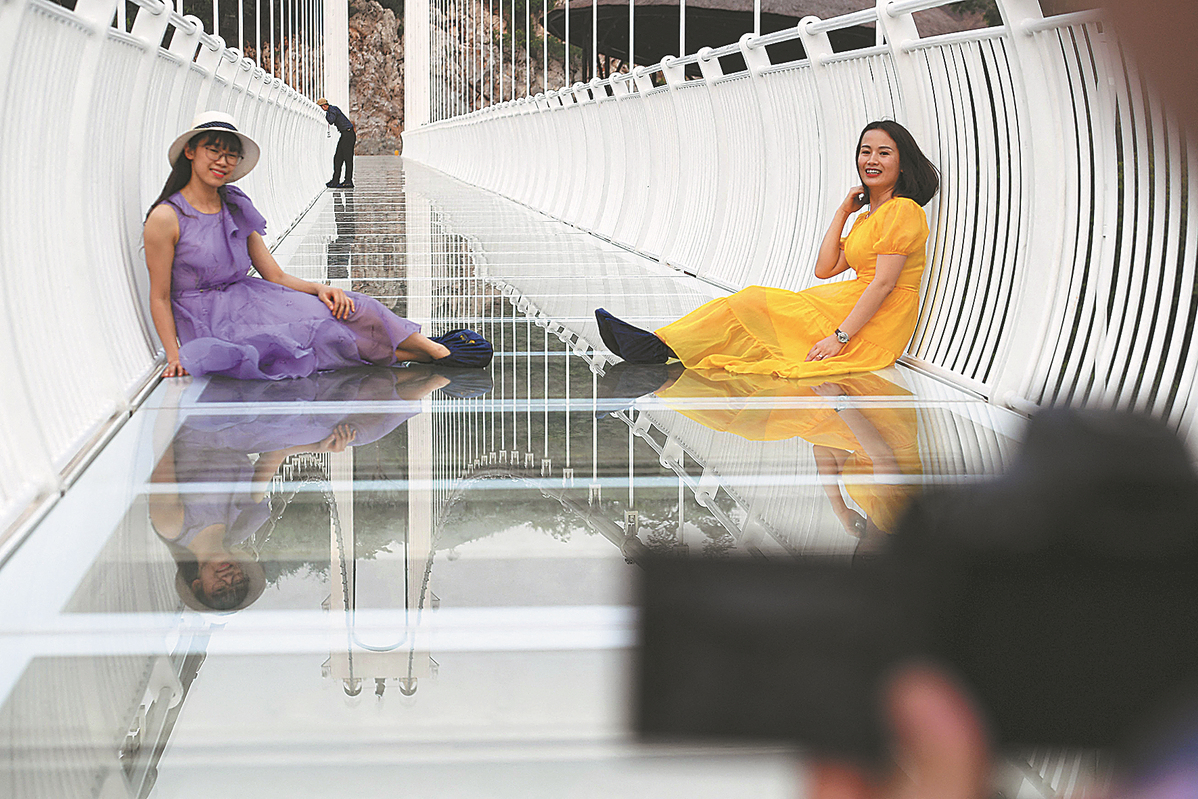 For travel and tourism industry players welcoming the reopening of borders in Southeast Asia, their optimism is tempered by the realization that the industry won't return to pre-pandemic levels anytime soon.
There may be some boost to domestic tourism in the first week of May as Muslims celebrate the Eid al-Fitr, the festival marking the end of the fasting month of Ramadan. In the Muslim-majority countries like Malaysia and Indonesia, there were traffic jams in cities as people rushed to go back to their hometowns.
But international tourism is a different story. Tourism industry executives said that while vaccination rollouts and the easing of restrictions may encourage people to travel, it will take some time before the region's tourism industry can fully recover. Major sources of tourists to Southeast Asia-like China and Japan-still have travel restrictions. Also, the conflict between Russia and Ukraine has sent oil and airline ticket prices soaring.
"Our projection is that we will reach maybe 90 percent of the 2019 level (of tourist arrivals) sometime in 2023," said Fazal Bahardeen, chief executive of the Muslim lifestyle and travel consultancy CrescentRating in Singapore.
Fazal said that although borders are open, people are not rushing in droves to cross them. This is because while most Southeast Asian countries now allow quarantine-free travel for fully vaccinated travelers, this does not make travel preparations any less cumbersome. Even fully vaccinated travelers have to get tested for COVID-19 before departure and prepare documents to prove that they are not infected with the virus.
Also, with the Russia-Ukraine conflict driving up oil prices, airfares have increased about 20-30 percent, Fazal said. And this is a major challenge for travelers coming from the United States and Europe.
Philippine Tourism Secretary Berna Romulo-Puyat said in a press briefing that over 313,000 foreign tourists have entered the country since the border reopened three months ago. This is still a far cry from the 8.26 million tourists who arrived in 2019.
In Indonesia, the number of international arrivals in Indonesia declined by 61 percent to 1.56 million in 2021, according to New York-based travel news site Skift. In the first two months of 2022, the number of foreign tourist visits reached 336,000.
Rising tourist numbers
Singapore's Changi Airport handled 1.14 million passenger movements in March this year, crossing the 1 million mark for the first time since March 2020, according to official data. But this is about 20 percent of the traffic in March 2019.
Southeast Asia is one of the world's most dynamic regional economies and counts the travel and tourism sector as a key contributor to GDP. In 2019, visitor arrivals to the region hit over 140 million. But the pandemic pushed down the number of arrivals to 26.2 million in 2020, according to data from the ASEAN Secretariat.
Putu Winastra, chairman of the Association of the Indonesian Tour and Travel Agencies in Bali, said that while the Indonesian resort island is open to fully vaccinated travelers, the number of travelers is still limited as only a few airlines are flying to Bali. "The airfare is expensive, so tourists will think twice before going to Bali," he said.