Ride the wave of the great cruise comeback
At CruiseWorld Malaysia 2022, experts advise agents to tap on Singapore,
the land of discoveries, to drive a sea of opportunities for business
recovery.
Opportunities in selling cruises are swiftly coming back for travel
agents as a growing number of countries in Southeast Asia unlock their
borders and lift travel restrictions.
A
"golden opportunity" now awaits Malaysia travel agents in selling
cruise packages, said Kenny Cheong, managing director of Hwajing Travel
& Tours, speaking at the inaugural CruiseWorld Malaysia in Kuala
Lumpur this week.
Singapore, in particular, remains a highly attractive destination for
Malaysian travellers, who can soon travel into the city by land or air
without on-arrival Covid-19 testing or quarantine when borders between
both countries reopen 1 April.
Furthermore,
with Singapore raising the sailing capacity of cruises to 75% alongside
the country's reopening, Cheong believes that a Singapore cruise
package that combines pre- or post-cruise options in the city will make
enticing offers for Malaysian travellers.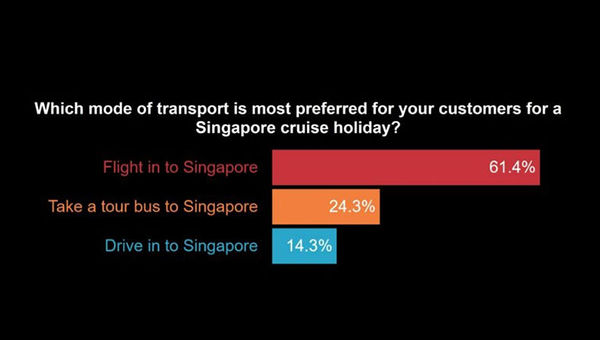 Travellers more willing to pay a premium
Travellers' priorities and preferences have also evolved since the
pandemic, with a greater focus on safety and value as well as
experiences, said industry experts during the panel discussion at
CruiseWorld Malaysia.
"Previously travellers were more concerned about prices, but now
they're more concerned about safety," expressed Cheong. While big groups
of 30-40 pax was common for travellers to get better prices pre Covid,
the travel agency chief is now seeing more independent groups opting to
travel and mingle within their selected circle.
This is also reflected in travellers' greater willingness to take up
premium products or vacation styles post pandemic, noted Kenneth Yeo,
regional director – sales for Asia Pacific at Royal Caribbean
International. Suites on Spectrum of the Seas, which will start sailing
from Singapore on 11 April, are selling out faster, he added.
While
cruises remain a popular holiday type for families, the millennial
generation is one segment travel agents should keep a close watch on,
observed Cheong. "Young people have been stuck at home for more than two
years. As soon as the borders reopen, they want to travel out," he
noted. "People used to think that cruises are for their mums and dads
but cruising also appeals to the millennials — they will try cruises and
come back."
The Muslim cruise market is also another one to watch, said Cheong,
owing to the high proportion of Muslim population in Southeast Asia.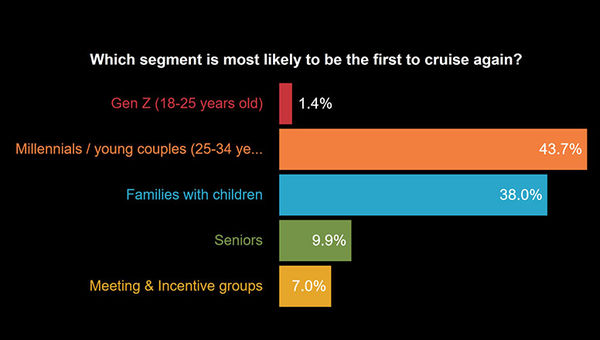 Regional sailings are coming back
With more borders reopening and cruise sentiment growing stronger
among travellers, it appears that the days of cruises without ports of
calls are limited.
"We understand that ports of calls are important. The current
seacation model is not sustainable in the long run," said Lee Jian Xuan,
Singapore Tourism Board's (STB) acting director for Malaysia and
Brunei.
The STB is currently in talks with cruise lines and regional
governments to resume regional sailings and to harmonise cruise
protocols, according to Lee.
During CruiseWorld Malaysia, Royal Caribbean also unveiled upcoming sailings to the region.
Spectrum of the Seas will homeport in Singapore from 11 April to
offer 3N and 4N Ocean Getaway sailings from April to June, before
returning again to Singapore in October 2022 to begin regional sailings
with ports of calls in Malaysia, Thailand and Vietnam until February
2023.